Hello and welcome!
We're Phil and Garth, we both work full time in telly, but we travel part-time. From budget to luxe we enjoy a mix of cultural experiences, group tours, city breaks and beach holidays.  We maximise our allowance of annual leave and plan long weekend breaks, you can do it too! We'll show you how we do it, with well planned itineraries that we research and plan months in advance to get the best prices. We're not yet digital nomads, but we aspire to be!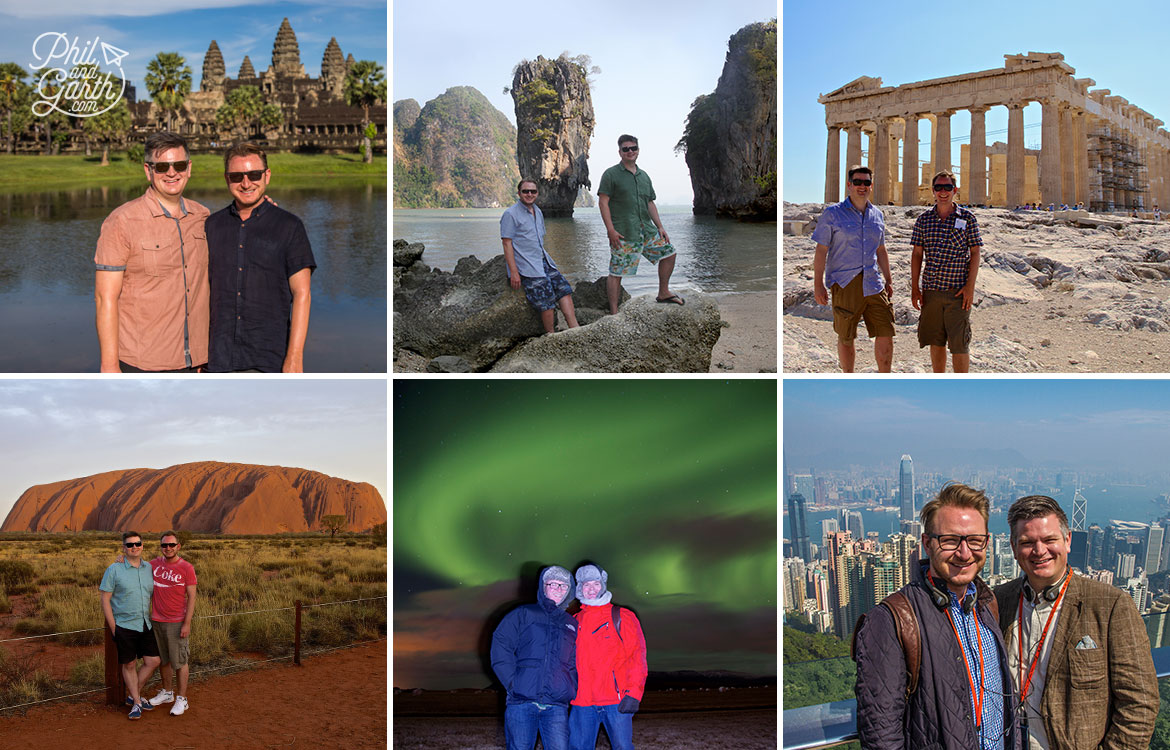 As you can see we LOVE sightseeing and always take obligatory cheesy photos at landmarks. There's a reason why these places are iconic, but don't be put off, you just have to be savvy and visit them at the best time to avoid the crowds, which we'll tell you how to in our destination guides. If you're short on time, why not check out our quick 60 second videos?  designed to give you a little taster of a destination, they are packed with fast facts and useful travel tips.
In our comprehensive guides we also share a little history from what we've learnt, plus what we've enjoyed, usually the food! – we'll tell you where to seek out authentic dishes or drinks to try.
We love photography and taking creative high-quality shots of our adventures. Well, Garth is the photographer really, Phil is just the guy that carries the kit! He once carried a tripod for 3 hours along The Great Wall of China, and we didn't even use it. It's probably racked up more airmiles than the two of us!
Our friends call us DINKs (Dual Income No Kids) whilst we're not loaded, having no kids does allow us to travel in a little more style, we love a bit of luxe now and again.  You don't always have to spend a lot, but sometimes it's nice to!
Garth has Fibromyalgia, a chronic pain condition. His biggest fear is that he won't be able to manage long haul flights anymore, so that's another big reason we're travelling as much as we can right now.
If you're worried about some part of your next trip being a little to flash, a little too expensive, do what we do. Ask yourself this question: "Am I fabulous?" The answer is ALWAYS yes – so book it! NOW!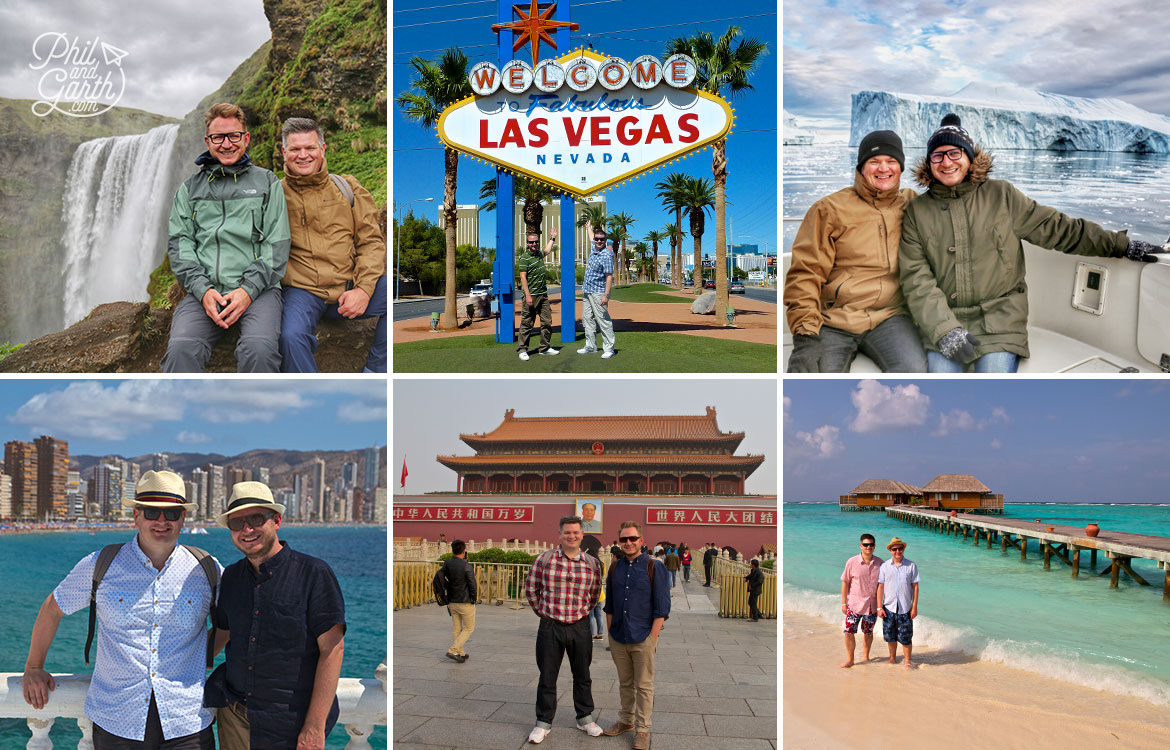 Get social with us
Follow us on Pinterest,  Twitter or Facebook for more wanderlust.  We're also on Instagram if you need a regular dose of inspiration. And if you want to be the first to hear about updates to the blog, see our pictures and videos why not join our mailing list? use the form at the bottom of the page.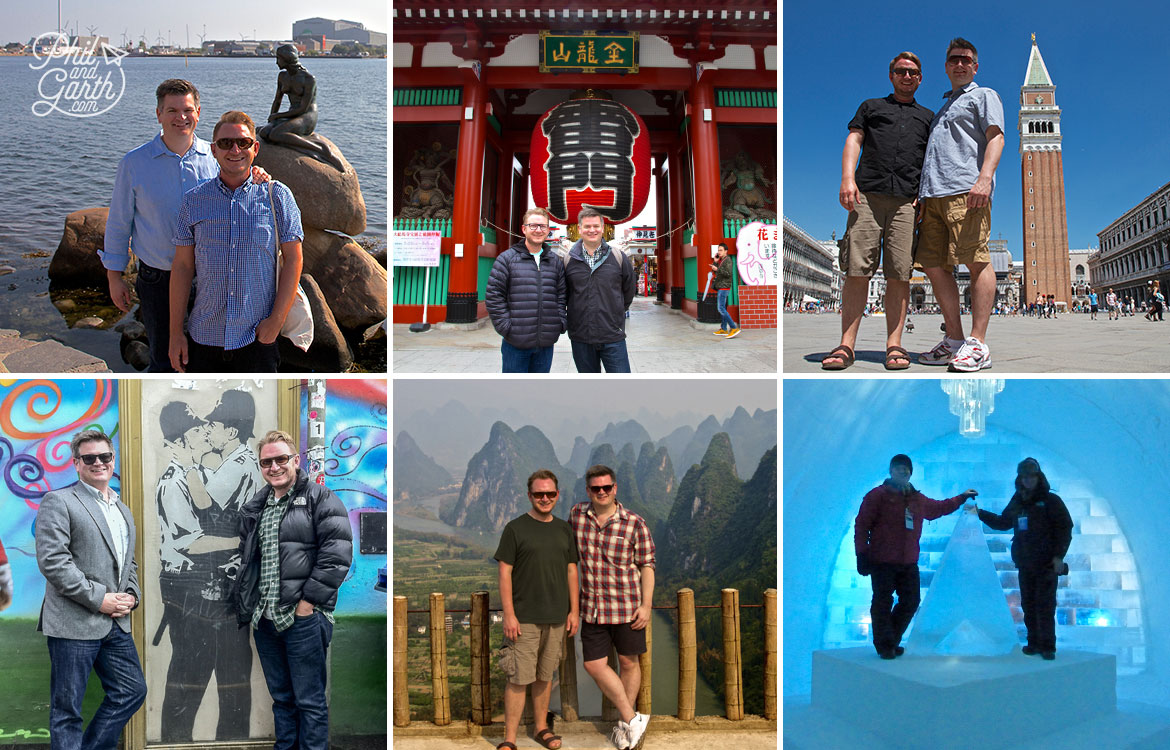 Photographs
Photographs on www.philandgarth.com and are under copyright.  If you would like to use them for your project please get in touch.